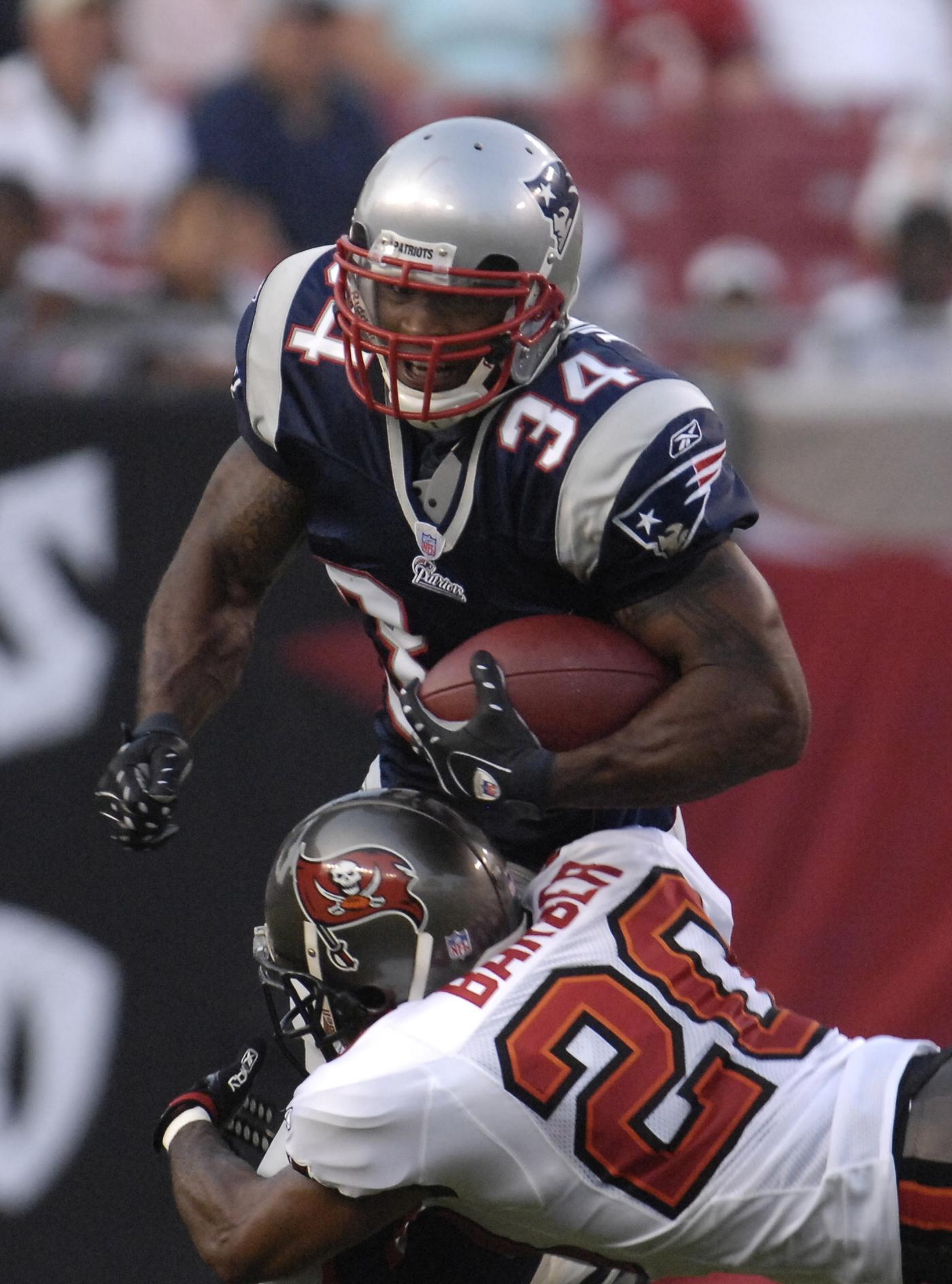 It seemed to be a bit of a lackluster outing for the Pats offense on Friday night, as the team put up just 10 points and 213 net yards in a 13-10 loss to Tampa Bay.  It was a pretty flat night, as wide out Randy Moss didn't even play, and star quarterback Tom Brady was on the field just a bit, as he went 5-for-7 for 34 yards.  The Pats put up their first touchdown of the game late in the first quarter, and by then Brady was relaxed on the sidelines.
"I'm looking forward to getting everybody back. We've had a bunch of guys out," Brady said, when asked about Moss. "We'll see what we're made of when we get out there and see what we can produce," Brady added. "Hopefully, it will turn out better than 0-for-2 drives, like we did tonight."  Also out of the game for the Pats were WR Donte' Stallworth and running back Laurence Maroney.
New England ran for 89 yards on the night, with Morris accounting for 27 of them and the teams only touchdown.  Passing wise the New England QB's went 15-for-24 for 124 yards.  The QB's were sacked just once.  The team also went just 3-for-9 in third down conversions, a stat that will have to be improved on as the preseason goes along.